Installing Large Format Tiles
INSTALLING LARGE FORMAT TILES
QUALITY CONTROL
As we pride ourselves on delivering quality products of aesthetic excellence we are proud to say that all our large format tiles are 1st-grade tiles. However, we do suggest that on delivery tiles should be checked for any defects and quality, as no claims will be entertained after installation. DO NOT install any tiles if you have concerns about their condition. After installation, we can no longer be held accountable for any defects, warpage, chips or discoloration.
INSTALLATION PATTERN
As installation depends on whatever pattern you as the consumer choose, we can only recommend that any large format tile should not be installed at more than 33% overlap in the stagger pattern (See Figure A). We also recommend installing in a soldier pattern (See Figure B).
INSTALLATION PROCESS
When installing large format tile, there must be at least 90% mortar contact and a minimum grout joint of 3mm. Large format tiles must be installed on a level substrate. Please ask your store rep for adhesive recommendations. For these larger format tiles, we do however suggest that they are tiled with porcelain glue. Make sure that you have an experience and qualified tiler that knows how to work with these specific tiles.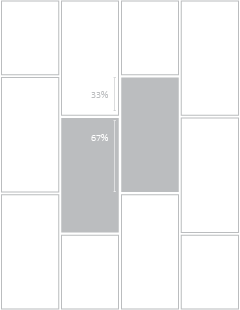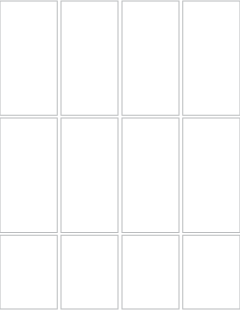 ---
---