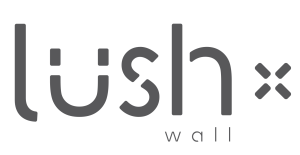 160x15x2900mm
IMAGE COLOURS MAY VARY FROM ACTUAL PRODUCT
165x25x2900mm
IMAGE COLOURS MAY VARY FROM ACTUAL PRODUCT
Suitable For:
Walls | Indoors | Bathrooms
Prior to Installation:

Inspect the panels for any defects. Check that the panels delivered to site are the correct quantity and colour shade as ordered or selected. Please check that the shades are consistent through the batch. Ensure that there are enough Panels on site for the project. If not, order more of the same batch/size before work commences.
During Installation:

Mix pane;s from several boxes to ensure blending of any inherent shade variation. Always clean any adhesive and wax from the surface of the panels. Please note that NO CLAIM will be entertained after installation.
Elevate your interior design with our versatile wall panels, available in two distinct profiles: Model-D and Model-U. Model-D features an elegant fluted profile, adding a touch of sophistication to your space, while Model-U boasts a sleek square profile for a more modern aesthetic. These panels come in a diverse range of options, including wood prints that mimic the natural beauty of wood grain and a selection of plain, matte finishes for a clean and contemporary look. Whether you're seeking to create a classic ambiance or a contemporary vibe, our wall panels provide the perfect backdrop to transform any room into a work of art.
Suitable For:
Walls | Indoors
Advantages

Water Based

High Strength

Elastic

Pimerless Adhesion

UV Resistant

Moisture Resistant

Heat Resistant (up to 80°)
Directions:

Clean the application surface area thoroughly with a suitable solvent.

Apply Lush Wall Panel Adhesive to the application surface and to the panels.

When installing a larger surface it is recommended to sample a test area.

Lush wall & Mosaico Vero cannot accept any liability due to incorrect use of this product.